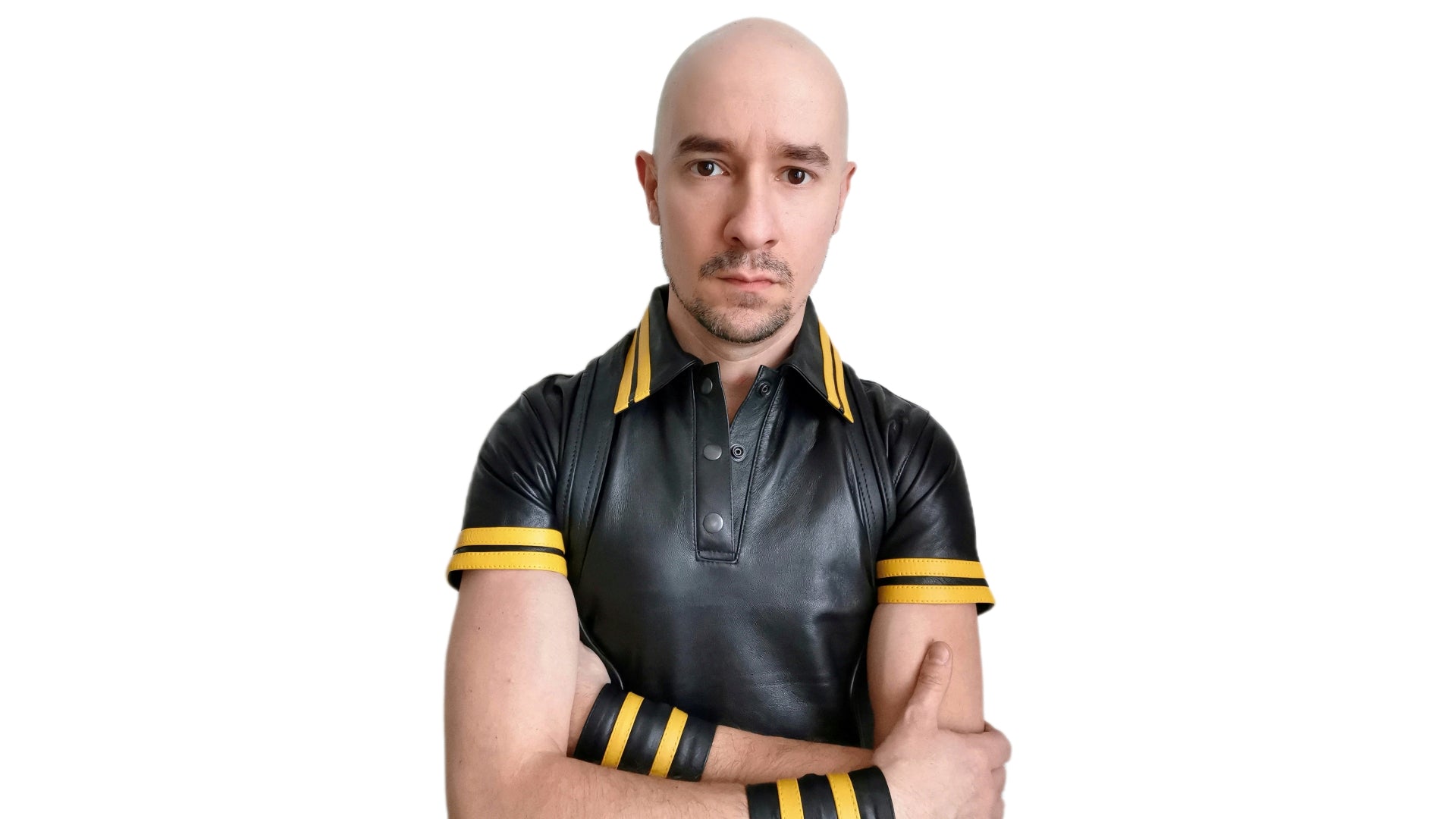 He guys SylvenV here!
Every month I will have a special guest over to talk about their fetish life in general, this time I had the pleasure to meet Gearstayson … Here we go!

About me:
Hello Everyone! It's GEARSTAYSON here. I live in Hungary and work as a professional puppeteer and theatrical actor. And yeah, I am a leather fetishist.

What was your first experience with fetish? And what age?
Well, it started very early on in my childhood. I got my first pair of leather pants at age 10, because I wanted to have them so bad. I clearly remember,  when I saw a guy in a leather jacket, I always wanted to get close to the material. So I think I was born like that.

Was it hard to be interested in fetish in your younger age?
Well, yes. It was a journey for me and it wasn't that easy. I had a pair of leather pants in my teenage years too, but at that age I was too shy to wear them, so I only wore them at home alone. It was my secret, but I couldn't deny that I loved it, even if I tried it many times.

When was the first time you did wear fetish in public?
A couple years ago. It started with my coming out to my friends as a gay person. After that it was step by step to come out as a leatherman. My boyfriend was a huge help. He is very supportive of my fetish, even if he isn't into leather. Now leather is always a part of my daily outfit.

How did you become familiar with the MR. Riegillio brand? And what's your favorite product?
I saw you on Instagram for the first time a couple years ago. Well, I love the leather shirts. I have all the black ones. I'm not much of a fan of colourful leather on myself, but those bright colors look so good on everyone else who wears them!

You post multiple pics with our MR. gear on your socials (and we love that) but what is the biggest reason you like us that most?
It's a very easy question! I am a very short guy and you have a great range of sizing. A huge thank you for that. I think it's unique compared to a lot of fetish stores worldwide. Your XXS size fits me so tight and feels amazing. The quality is immaculate too!

What kind of gear do you miss at our shop?
I don't have any wishes, but I always get excited when a new product comes out but my biggest love is your leathers!

Is it true that fetish clothing changes your mind while you have fun? (Leather makes dominant, pvc/rubber makes sub)
Well, I don't think that a fetish clothing determines your role, but yeah, it definitely changes my behavior, if you know what I mean...

Are you going to Darklands festival in may 2022?
No, I will skip it. Events aren't really my thing, I think I am too introverted to that.


I want to thank Gearstayson for opening up about his personal fetish life and don't forget to check him out on instagram!
Hope to hear from you next time, if you interested to talk about your personal fetish life the next time send us a message and who knows I will see and talk to you soon <3

Love 
SylvenV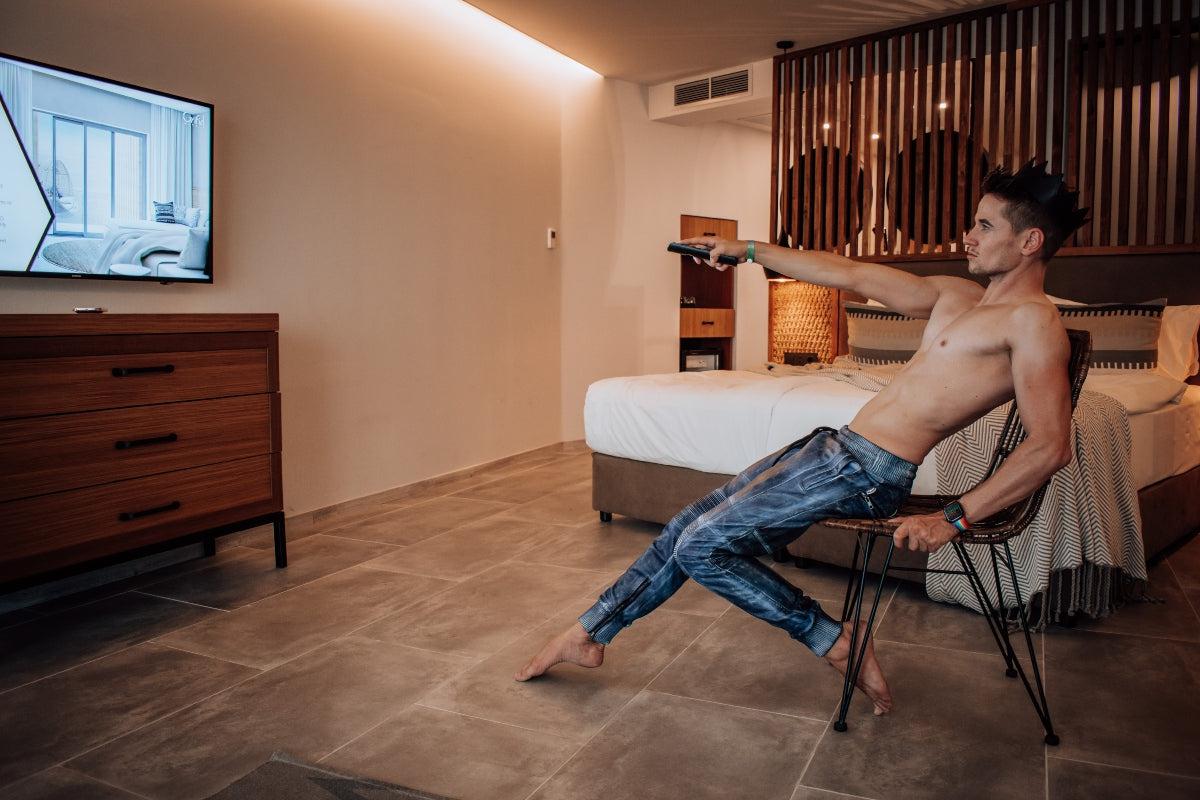 Keep the Faith AND Fetish Alive in 2022
It's been a long road, but we must carry on…and we must carry on wearing the kinky fetish gear that pushes our buttons! 🔥  While you might not be feeling very sexy lately(we understand) that doesn'...
Read more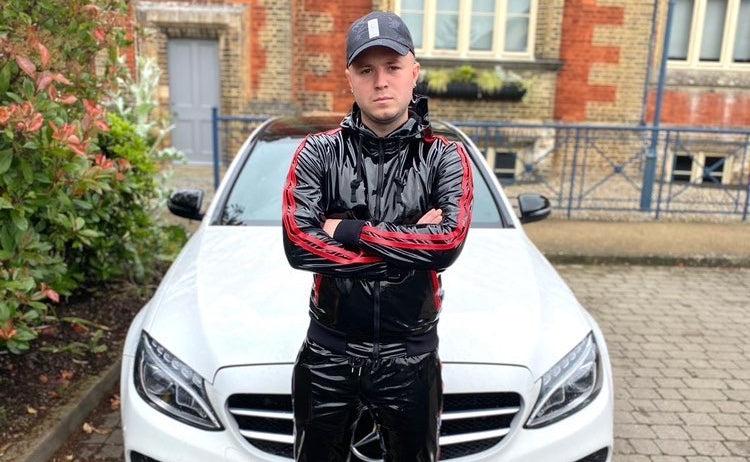 Hello Rilo! Nice to meet ya :) Every month I speak to an other fetish lad and this time my eyes felt on you! I have seen you a few times before in my headline and I think its awesome to speak to yo...
Read more