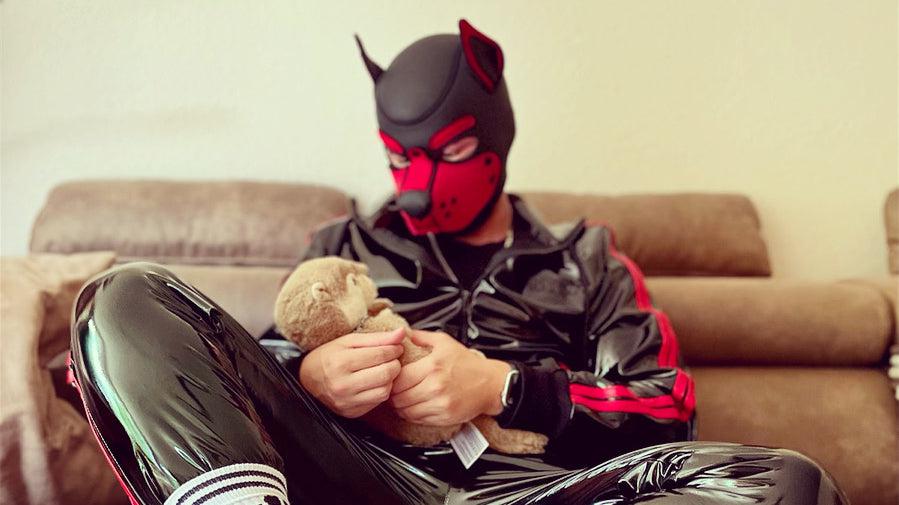 Hellow guys SylvenV here with a new interview about fetish, sex & daily life. This month I had the honor to meet a real alpha: Pup Maex! A kinkster from Germany who loves to show off his kinky stuff at his instagram page with his leading pups.

Can you tell me more about yourself?
Wruff, I'm Mæx and I've been a puppy since 18th of June 2022. The human behind is of course a bit older - 26 years current to be exact. When I'm not on tour with my pack, I work as an architect and am happily engaged to the love of my life. I live near Cologne, the city of my heart, but I also travel a lot in Berlin and Saxony.

What fetish do you have?
I have quite a few haha. Currently these are sneakers & socks, leather, sportswear, puppies, domination, shiny clothes, and BDSM. I constantly notice how my interest in new fetishes grows, so I'm currently more and more interested in rubber, MX gear and bondage. I share the sneakers & socks fetish with my boyfriend, which is actually quite practical because we share the same sneaker size.

You said you are into pups, sneaks/soxx and sportswear. Where did this start?
It all started with the sneakers & socks fetish when I was 14 years old. Back then, all the cool boys at school wore Airmax, Shox and TN's - the sight of them definitely did something to me and sparked the desire for sneakers. Later sportswear and chav style came along and have been an unmistakable part of me ever since. I simply love the style and feel absolutely comfortable in it, and it's fun to be provocative with it - whether at university or in art exhibitions today. I like to surprise people in a positive way and actively fight prejudices, but that doesn't mean I don't like to be the bad boy from time to time.

I can't often see your face in the picture. What's the reason for that?
The reason is that I have already had negative experiences with image theft. I simply don't want these pictures to continue to be around somewhere without consent or fake profiles to be created that other guys might fall for. If you want to see me, you can either follow my stories on Instagram or meet me in real life.

Is your fetish life known in your family or is it hard to tell them?
I' m an open book in that respect. I stand by myself absolutely and am not ashamed of anything. Accordingly, I naturally answer every question that comes up in relation to this or openly display it. My family and friends know me as a puppy, with smelly socks or that I like to walk around with my LED harness. I think it's always extremely important to be open and not to hide, even if you sometimes meet with a lack of understanding. At the end of the day, you have your own life and you should be happy, shouldn't you?



What's your favorite MR. Riegillio gear? And what would you like to buy in the future?
Absolutely the PVC suits! I'm really into this look and I love the creative, fresh image behind MR. Riegillio. Recently, I've also developed a taste for leather - I tried on a leather shirt from MR. Riegillio and fell in love with it, and it's a new fetish for me. The last thing I got from you was a black leather crown and I'm really looking forward to wearing it in public on my birthday! I would love to buy some leather trousers, but unfortunately my calves are too big for that.

I'm currently thinking about MX gear and the next thing I'm going to buy is a leather restraints set from Cuffed. I love to reinvent myself and am very experimental when it comes to that.

You said you are willing to do more with cuffs/leather restraints, it's more the BDSM kind of stuff?
Yes definitely! But that doesn't mean that I'm a sub or a slave haha. I'm an alpha and master through and through, but I'm just really into the look. I also love the feel of the material on my body, which gives me another dominant boost.

Are there also things you are not into at all?
Nappies, caviar and everything that leaves permanent pain or damage. Basically, I'm open to everything and I'm looking forward to everything that's still to come.

You often wear our amazing MR. Riegillio clothes, I know you live in Germany and it's more accepted to wear it in public but do you agree about this?
I don't think you can generalise quite like that. In Germany, it still depends on where you wear it. Another aspect, I think, is how you wear the gear - I wear it proudly and self-confidently and also radiate this, at least that's what people keep telling me. So I've never had any bad experiences.

Do you have tips and tricks for the new kinksters who are into pup?
Be open to yourself and try out everything you feel like, but please don't put yourself under too much pressure. Everyone starts small, even if it's just a mask to test. It doesn't matter what others say about you, but how you feel about it. Be open and tolerant towards every fetish and listen to your inner voice. A lot of things will come up on their own and if you have specific questions, I'm always happy to help you wruff wruff. 🐾

Thank you Mæx for this talk about your life and fetish! I hope you guys had a good time reading this and see you next month!


XxX

SylvenV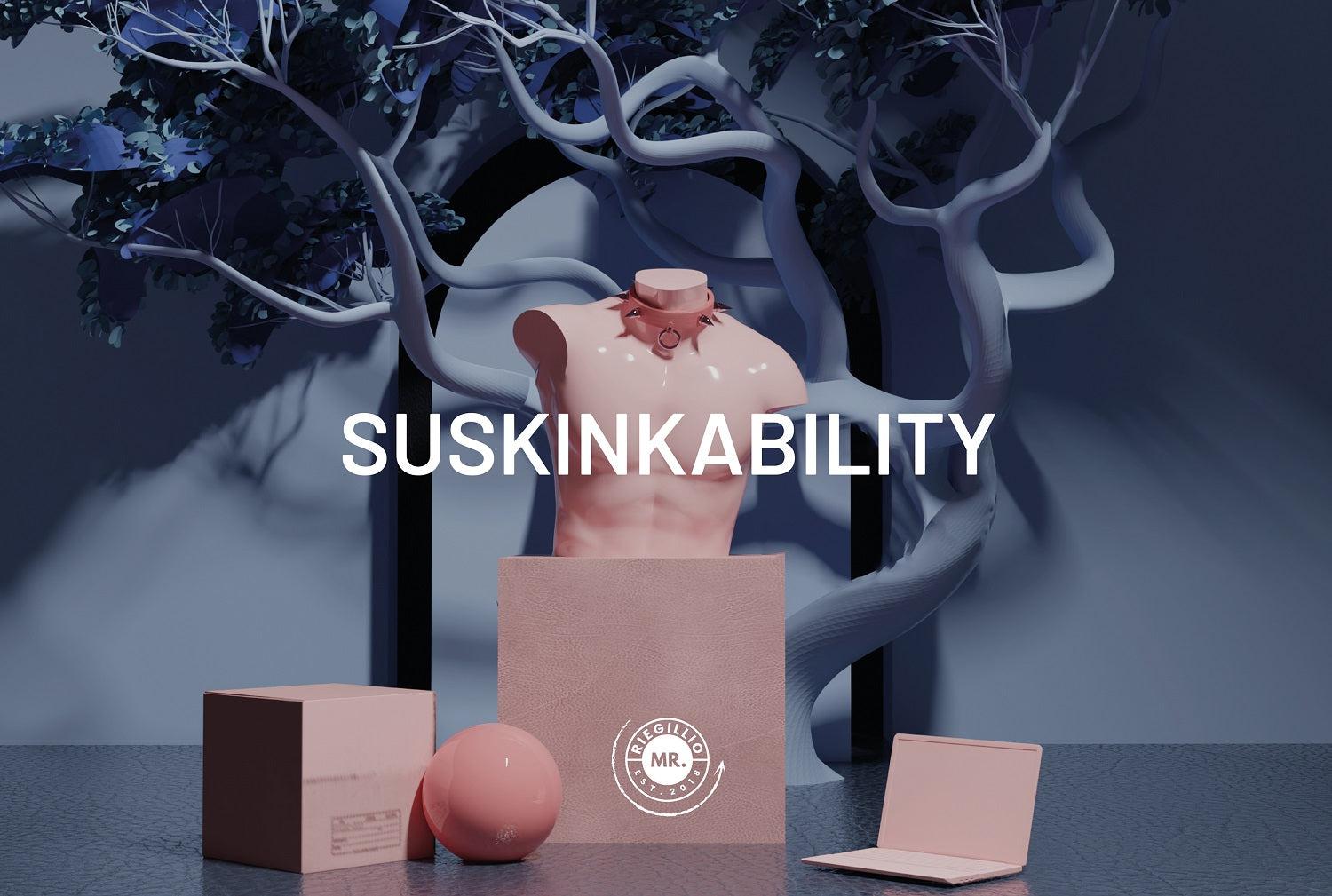 Be sexy, be fair, be suskinkable
Hello there Kinksters!We want to take some time to talk about an important topic to us – our corporate social responsibility and sustainability. We are fully aware at MR. Riegillio that all of our ...
Read more
Sylven meets Maurice aka pup Rizz
Hee guys! SylvenV is back. This month I had the honor to meet Maurice, he is from Utrecht and he is the first runner up from Mister Leather Netherlands 2023 (MLN). A tru fetish guy with more kinky ...
Read more