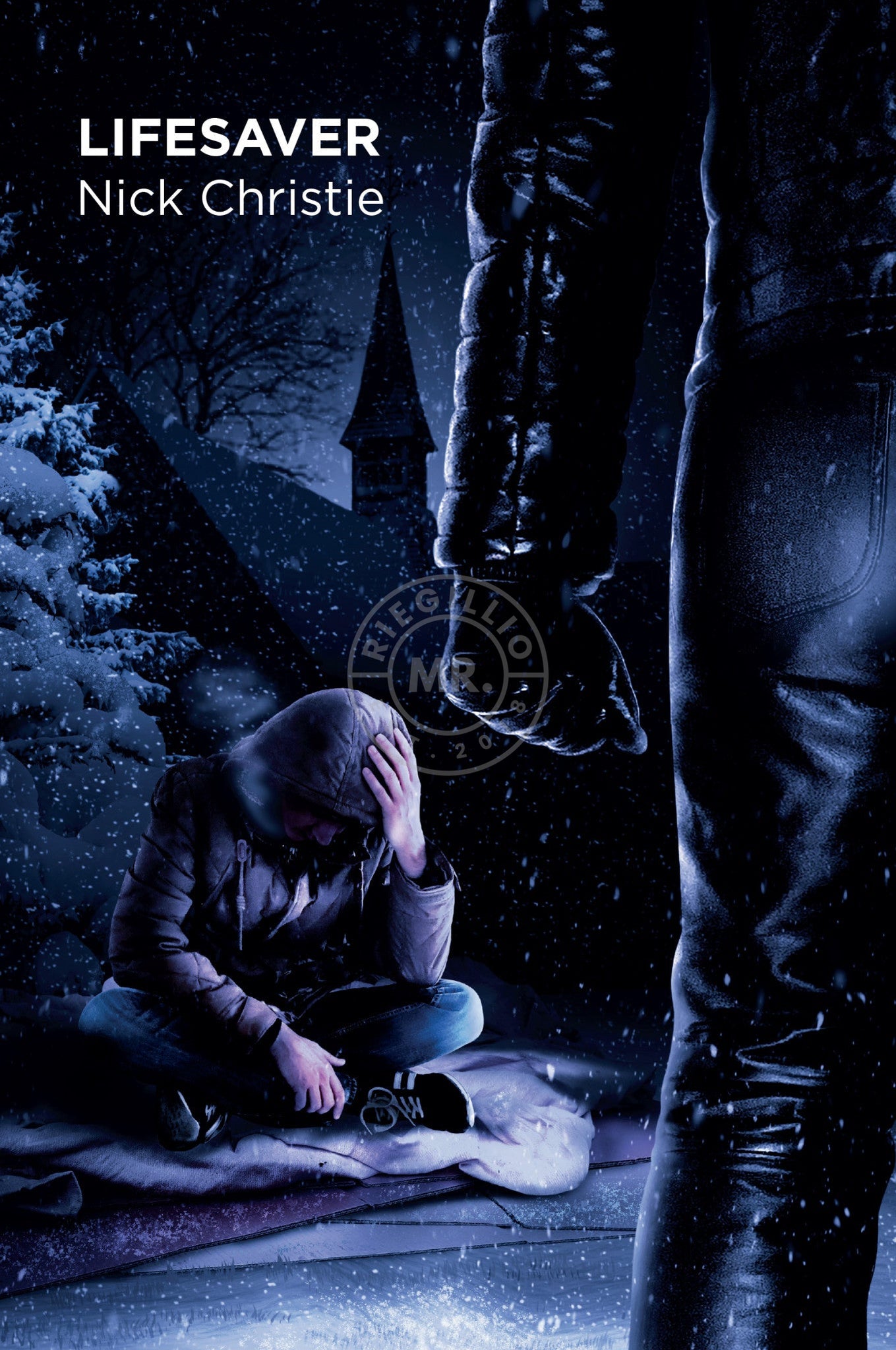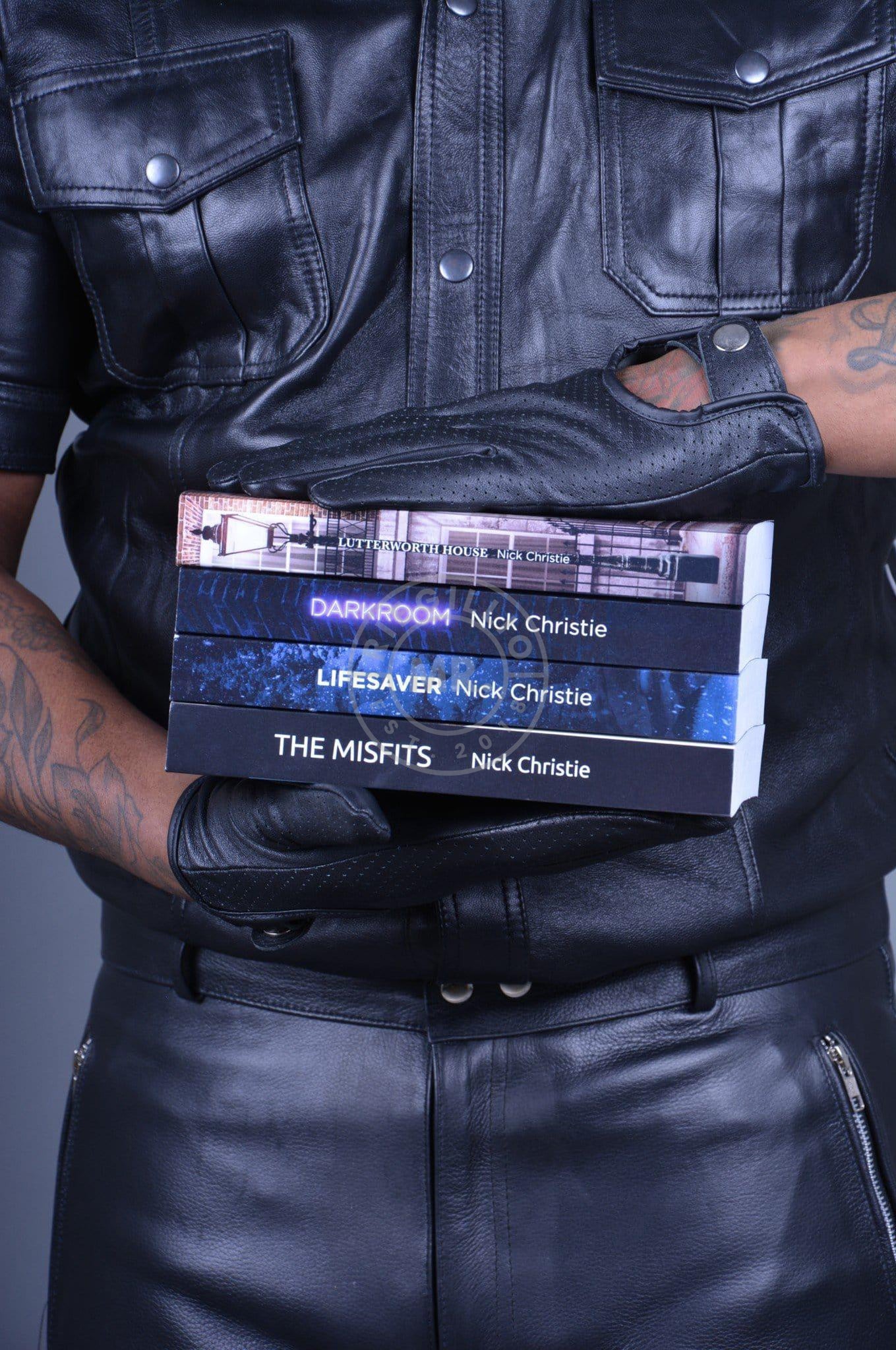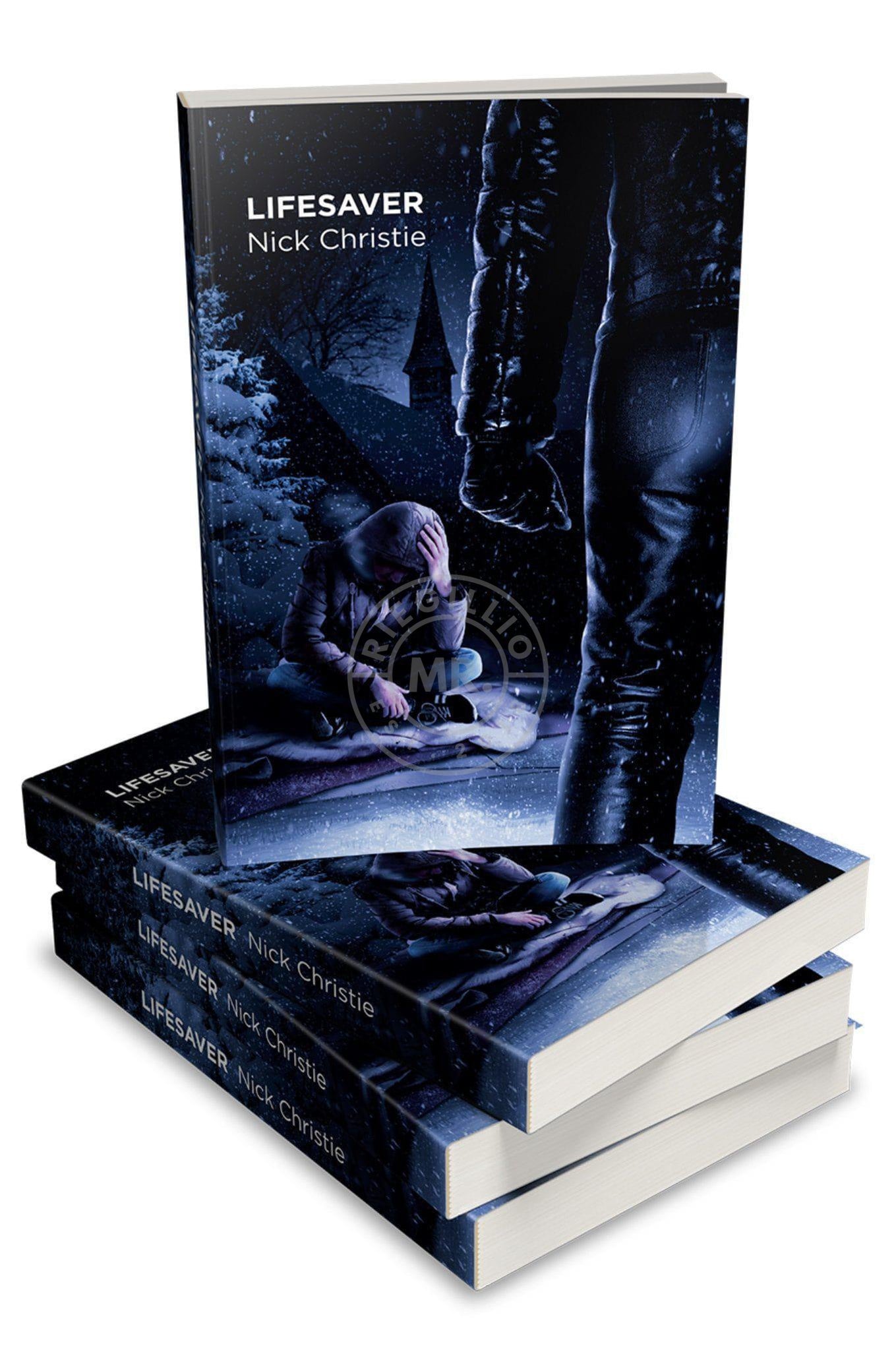 Lifesaver by Nick Christie
Sale price
€17.95
Regular price
(/)
Lifesaver by Nick Christie
⭐️⭐️⭐️⭐️⭐️ 4.9 out of 5 Amazon Customer ratings
(Hardcore gay erotic novel, containing graphic sex)

"Dan Watson had recently split from his older long-term boyfriend, Simon.  He was scarred by the whole experience, being dumped for a younger guy.  Frustrated and annoyed, Dan spends his days working hard and his nights cruising for easy hook ups and specifically dominant sex.  His need for aggressive action was getting stronger each day; always geared in leather and each time wanting more.

To compound his misery, it's the run up to Christmas, a time Dan used to thoroughly enjoy.  This year though, Dan would be alone.  Better that than be with his ex but it still felt odd to not have anyone with him.  This would be the first year he'd spend Christmas on his own.  What other choice did he have?

But Leather Cupid could be just around the corner….."

Get all the Gay Erotic Novels of Nick Christie here!

Nick Christie is a British author who started writing gay erotica in 2018.  Living in middle England he writes about the fetishes he loves, men and lads who enjoy their kinks geared.  Mainly focussing on leather gear, he also appreciates trakkies and sneakers.  So much so he even wrote about our gear in some of his books! (cheers Nick).  Nick says he started writing out of necessity, as he couldn't find any leather gear erotica to read, particularly action where the GEAR STAYS ON, so decided to give it a go.  We are glad you did.



First publishing "The Misfits Series" in 2019, and then following it with "Lifesaver" and "DARKROOM" in 2020, "Lutterworth House" in 2021 and more recently his 5th full length novel "TRADE" in 2023.  Nick has entertained a number of the kink community with his books.  The action is hardcore and not for the easily offended.  We are pleased to be able to offer his books to complement our range of clothing.  Nick always recommends reading his books in your favourite gear.  We couldn't agree more!

Why not drop one of Nick's nine inchers in your basket before checking out.  (Yep, they are 9" books, they have real girth!)
Not sure about sizing? Or have another question?

We are happy to help!

Click

here

to contact us and we'll response with lightning speed!
EU

Orders till €100: €5,99
Orders above €100: free shipping
All orders are shipped with FedEx Express.



NETHERLANDS & BELGIUM

Orders till €100: €5,99

Orders above €100: free shipping
All orders are shipped with PostNL (incl drop off points).

GERMANY

Bestellungen an €100: €5,99

Oben €100: Kostenloser Versand
Zustellung nach Hause durch Hermes oder DHL Lieferung an Ihre vorausgewählte Packstation.

DHL Express: €24,99

FRANCE
Commandes de 100 € et moins : 5,99 € de frais de livraison

Commandes de plus de 100 € : livraison gratuite

Livraison à domicile par FedEx ou livraison par DHL à votre Point de Service préférentiel.

UNITED KINGDOM

Orders till €100: €9,99

Orders above €100: free shipping

All orders are shipped with FedEx Express Service and includes VAT & Customs!

UNITED STATES

Orders till €250: €19,99

Orders above €250: free shipping

All orders are shipped with FedEx Express Service and includes VAT & Customs!

NON EU & REST OF THE WORLD

Orders till €300: €19,99

Orders above €300: free shipping

All orders are shipped with FedEx Express Service and does not include VAT & Customs
Nick Christie

Leuke kinky boeken ! Vlot leesbaar en ongecomplexeerd
Choose options