How can I pay for my order?
Can I pay in Pounds or Dollars?
Although we offer multi-currency in English Pounds and American Dollars you will be charged in Euro's based on current market exhange rates (we don't charge an extra fee on that).
Can I buy your items in a shop?
Yes you can! You can buy most of our PVC collection also in the stores of Mister B. Click here for more information.
Do u use track and trace?
Yes! We do send all our orders with track and trace. As soon as it is scanned by the Dutch postal service you will automatically receive an email with the track and trace information.
How long will it take to receive my order?
Well ... we do our very best to ship the items as soon as possible. In most cases we will send it within 1 business day, for some items (like leather pants) it can take a little longer (approx. 4 working days). Of course it depends on your location how fast you will receive the order.

Please note that if your in a non EU country local customs can hold your order up to 1 month :(
Well that's simple! Just add an item to your cart and click on check out on the cart page. After you provide us your details (so we know to whom and where we have to ship the order to) proceed to the shipping methode. If your order is above €150 euro we will ship it for free, if your order is below €150 we will tell you what the costs are. After selecting your prefered payment methode simply click on 'purchase order' and approve the transaction. Now sit tight and we'll get it to you as soon as possible!
We send all our packages in neutral boxes.
Are you a member of the Ecommerce Europe Trustmark?
Yes we are!

The Ecommerce Europe Trustmark protects you when you make a purchase through an online shop in another EU country, and a complaint arises.

As we are a certified member it means that we made a commitment to work in compliance with the Ecommerce Europe Code of Conduct, guaranteeing ethical standards in the digital marketplace. In case of an incident involving the purchase of our product(s), you have the option of filing claims through the Trustmark Service Centre free of
charge, if we could not resolve the issue beforehand.
What is your Return policy?
The European Consumer Protection (Distance Selling) Regulations 2000 say that you have the right to cancel an order without giving a reason within 14 days.

Please note that you will be responsible for paying for your own shipping costs for returning your item. Shipping costs are non-refundable. If you receive a refund, the cost of shipping will be deducted from your refund. Click here for our full refund policy.

We are unable to refund shipment costs, customs duties and sales taxes for orders sent to destinations outside of the EU in case you want to exchange or return the product. This also applies to deliveries which have been refused by the customer or the customer was not available to receive the delivery.
How do I return my order?
In the unlikely event you want to return your order :(
Please send it to
Mr Riegillio B.V.
c/o Returns
Haven 140
2182JM Hillegom
The Netherlands

To be eligible for a return, your item must be unused and in the same condition that you received it.

If an item is returned to us damaged, worn or in an unsuitable condition, we won't be able to give you a refund and we may have to send it back to you (and ask you to cover the delivery costs). All items are inspected on return.

All returned items should be sent in their original condition and packaging where possible, including tags. If an item can't be refunded we will send you an email about this and keep the item(s) in stock for 14 days. If you don't respons to our email, the item(s) will be destroyed, no refund or resend is possible after that.
We'll be happy to exchange your item for a different size or product. After you returned the item (see above) we will send you the new size!
If your on the 'Customer information' page on your tablet or desktop/laptop you will find the discount box on the right. On your mobile click on 'Show order summary' on the top of the page and the magix box will appear!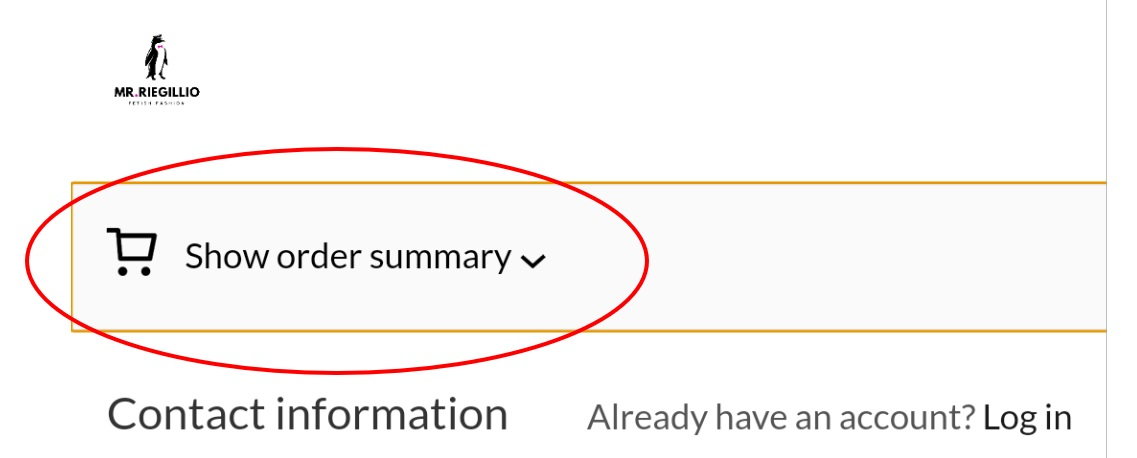 Can I use multiple discount coupons?
Smart thinking! But no :)
We only except one discount coupon per order. So choose wisely!
Oh and ... no discount on sales items. Sorry for that!
Where can I find all your terms?
Do you have a guarantee policy?
Yes you can! But let's try to solve your complaint first, please send us an email and we will fixe it.
More information on complaints can be found here.
Trademark? Did you registered Mr Riegillio?
Yeah we did!
Mr Riegillio is officialy registered with EUIPO. EUIPO is the European Union Intellectual Property Office responsible for managing the EU trade mark and the registered Community design. Mr Riegillio is registered under number 017729237.
Your an official business right?
Yes we are! ​Mr Riegillio B.V. is officially seated at Vennestraat 46N, 2161LE, Lisse, The Netherlands and is registered at the Chamber of Commerce in The Netherlands with license number 71650652.​ The VAT number as issued by the Dutch tax authority is NL858796740B01. Please note​ that this is not the address for any returns. For our impressum click here.
For all EU countries VAT is included.