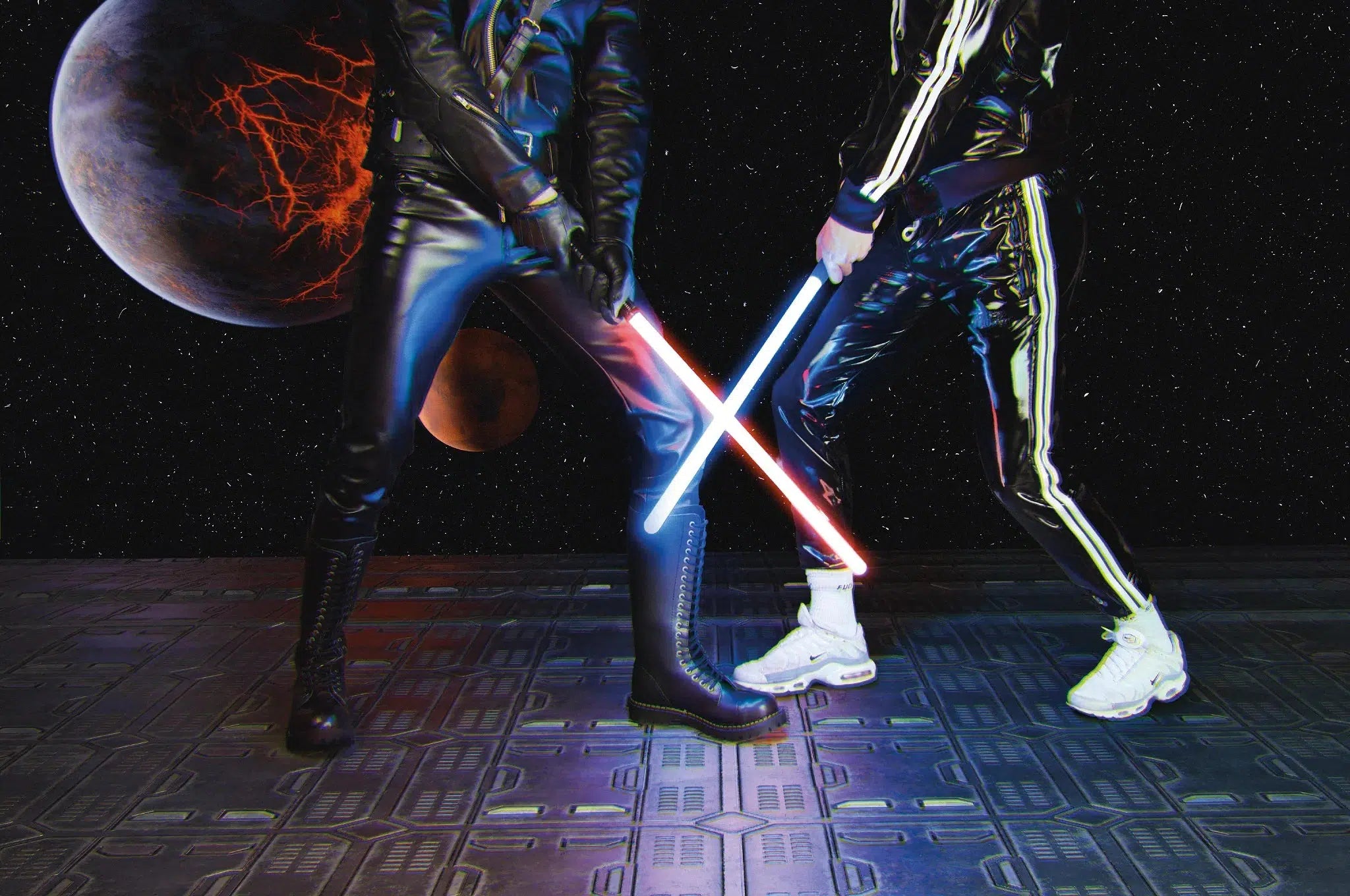 Darklands 2023: An Intergalactic Battleground Between Good and Evil
The time is almost upon us for another smoldering installation of the Darklands festival and we honestly couldn't be more 🏳️‍🌈PROUD🏳️‍🌈 or more excited to be a part of the festivities in Antwerpen. As this year's events come closer, we're once again excited to bring the fetish/kink community together and host spaces in the festival areas and marketplace as official sponsors. We've had this honor in the past and sending even more energy into the intergalactic battle this year 🚀 
Visit Us at These Enticing Venues: ALL Powered by MR. Riegillio!
Outpost Bar

- Located next to the venue. Your chance to have a drink and join in the energy even if you don't have a ticket! (yes, you read that correctly!!!)

Trading Post

- Market Bar and Terrace. Quench your thirst while shopping in the market. We know you're getting thuuuursty! 🍆💦

House of Riegillio

- 🎉 NEW 🎉 Third stage at Darklands. Performances, Drag, Beer, Music…yes, it's a PARTY!
Sometimes it's hard to tell who's fighting for the force of good or evil 👿 when everyone's geared up, but Darklands (and MR.) have a welcoming culture of (K)INKlusivity - Any and EVERYbody is celebrated, respected and adored. If you've got something special you'd like to share or you're looking for new experiences in fetish or otherwise - Join Us!!! Passes are still available, but they'll likely sell out soon! We'll be in the marketplace at Booth #35 Don't miss your chance to purchase our 2023 Darklands Commemorative PVC Tracksuit!!! It's incredibly sexy, with an oversized Darklands Logo(back of jacket) and Darklands Logo Trim along the sleeves and legs. Check out the video here 👀

So if you're looking for a fun, kinky, and entertaining escape from the real world, look no further than Darklands 2023. Whether you're a fan of dark kinky fantasies or just looking for a unique fetish experience, this event is guaranteed to be a journey to remember. So pack your bags, grab your sword, and join MR. Riegillio as we venture into the depths of sensual adventure and pleasure.


Sylven meets Maurice aka pup Rizz
Hee guys! SylvenV is back. This month I had the honor to meet Maurice, he is from Utrecht and he is the first runner up from Mister Leather Netherlands 2023 (MLN). A tru fetish guy with more kinky ...
Read more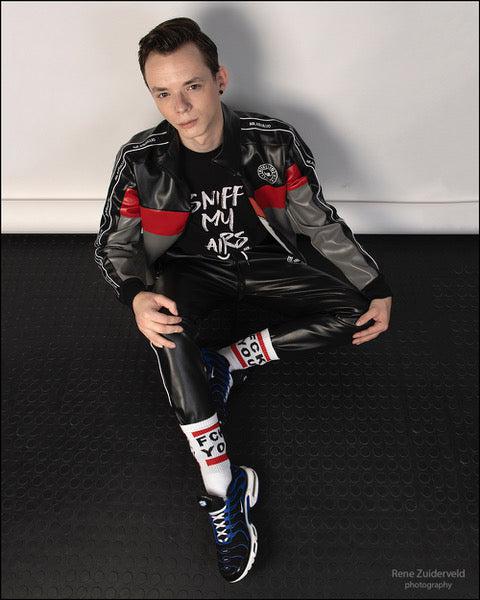 Hello kinksters! Time for a new talk about fetish. This time I met Jeroen aka MyFetishLife on twitter! A kinky Dutch boy who is into bondage and especially rope play. Are you into that? Keep readin...
Read more