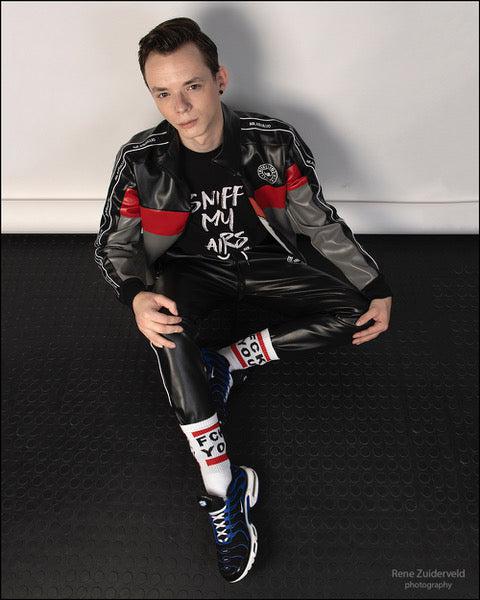 Hello kinksters! Time for a new talk about fetish. This time I met Jeroen aka MyFetishLife on twitter! A kinky Dutch boy who is into bondage and especially rope play. Are you into that? Keep reading boy….

Can you tell me more about yourself?
My day to day job is in IT. Not too long ago I had the pleasure of turning 30. I've been in a steady relationship for about 1,5 years and counting. Besides all the kink I'll talk about later I love meeting new people and helping where I can. Oh, and plants ;)

What's your fetish?
My fetishes are pretty wide spread, I like to think of them of Pokémon, gotta catch them all. Although I have many of them, a few stand out as my biggest ones. A few of these are gear, bondage and power dynamic. For gear I love all sorts, from sport to rubber and leather, so it's no surprise much of my gear comes from Mr Riegillio. When it comes to bondage I love trying out all kinds of suspension, but I also love doing photo or video shoots. The attention is a nice plus.

When did you discover your fetish for bondage/rope play?
Very early on, far before I discovered any other fetish, I realized I loved the feeling of being restricted. This sparked curiosity and I found my love for bondage. My first experiences were simple, but as time moved on so did my fetish, and now I love the feeling of flying in the air or being a human artwork with all the bondage.

What is your position in the kink world?
When it comes to my position, it varies. Although the one word that covers it is switch. I just like to have fun, who ends up on top or in ropes is always up for debate.


How did people react to your fetish?
Most people I know that know about my fetish are also kinksters so they reacted positively. My regular friends mostly don't know and those that do ended up either being a kinkster themselves or just being fine with it. I don't hide my fetish, it's very easy to find material online where I'm kinky in some way, but it's up to them if they want to find out.


You are into fetish events like Ready2Play/Darklands. What do you like about these?
Fetish events always feel like home. Lots of my friends go so naturally it already feels welcoming but besides that, it's the safe feeling and the fact that you can be your unapologetic self that finishes it off. Going home when I've been to an event always makes me wish it could always be that uncomplicated.

Can you give new kinksters who are new in the bondage world some tips?
Do it at your own pace. Nowadays everyone seems to be doing everything all the time, but it takes time to develop your kinks. And most of all, just have fun! And take your time to explore your fetish and kinks!

Any gear on your wishlist?
My wishlist is never ending but I've recently been on the lookout for some leather pants and a PVC suit from MR. Riegillio is high on the list.
I think playing with ropes and a PVC tracksuit is a very horny view; also for the pictures 😈

Do you have your own feitsh photographer?
It's no secret I love doing shoots. I love doing this with all kinds of photographers. I love hearing what drives them, and what content comes out of it, it's a new dynamic with every person and I feel like it gives my content diversity.

What is your goal for the fetish community?
There's lots of things I'd like to do for and with the community, there's still a lot to be done for acceptance, but also just make the community closer. As my journey continues I hope I can be a promoter of my favorite kinks and just fetish in general. See you at Darklands boys 🍑

Thank you for this naughty talk and see you soon at Darklands!
Don't forget to pass by our MR. Riegillio stage and boot number #35 for your favorite gear

Thanks for reading and see you next time then its all about sportswear


XxX

SylvenV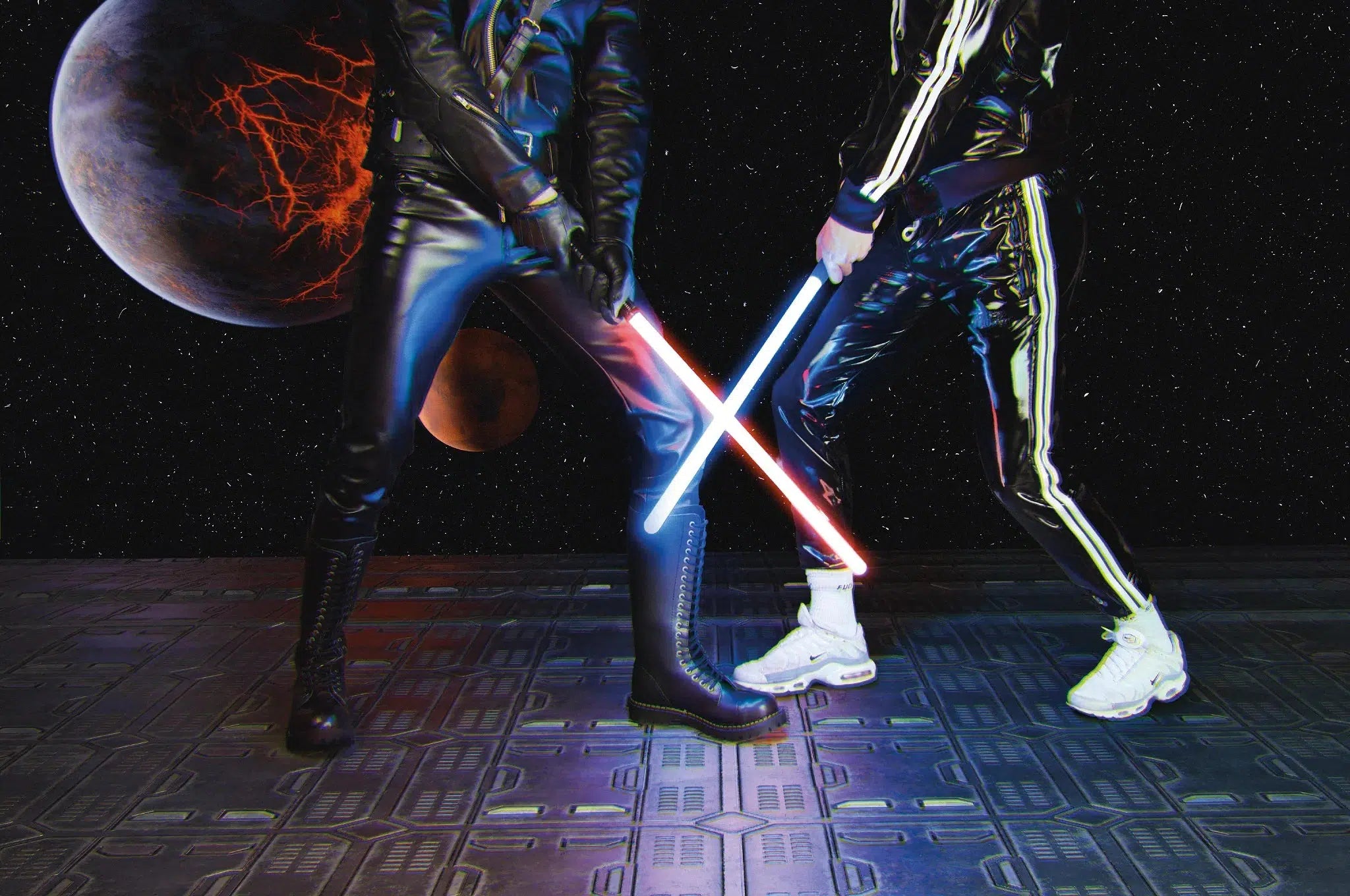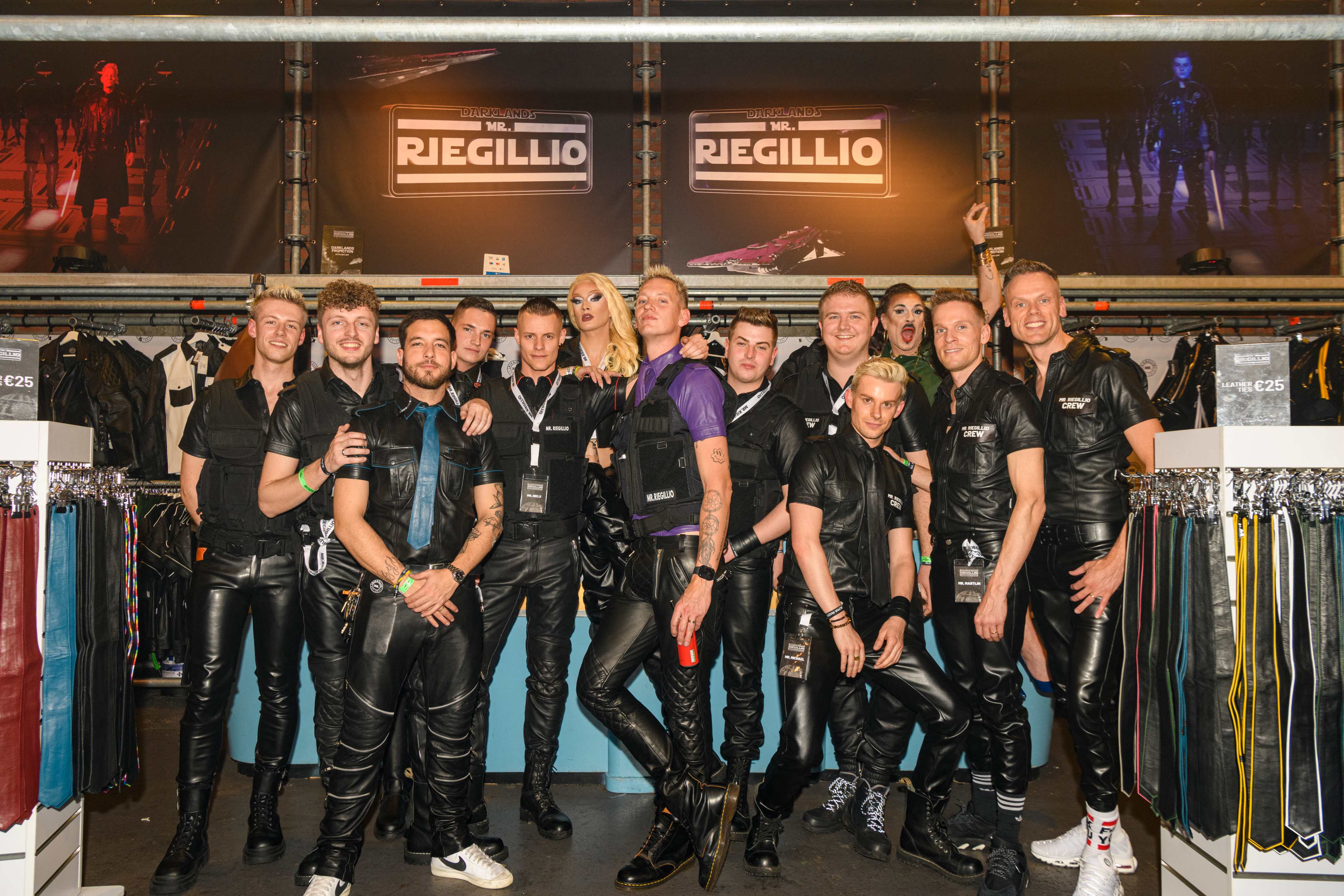 We've mostly cleaned up all the mess…and we're ready to go again!Darklands in Antwerp is an annual event that's not to be missed. We were honored to be a Platinum Sponsor again this year and it did...
Read more