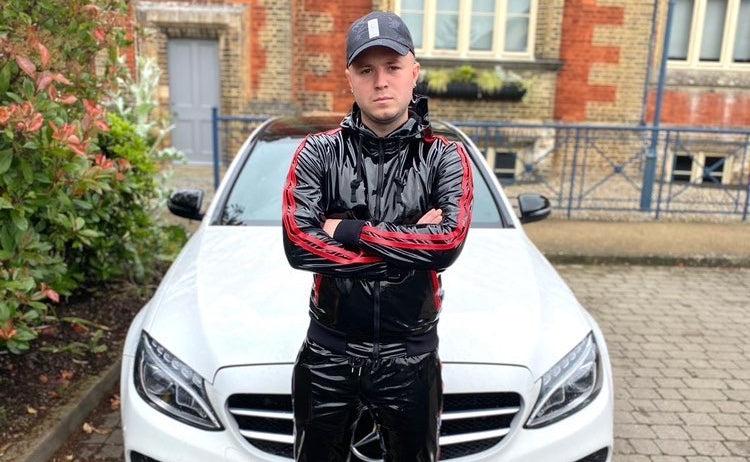 Hello Rilo! Nice to meet ya :) Every month I speak to an other fetish lad and this time my eyes felt on you! I have seen you a few times before in my headline and I think its awesome to speak to you about your fetish life…. Lets find out more about Riley aka Rilo!

Can you tell me more about your personal life, age, what's ur job, partner.
So I am Riley, also known as Just_Rilo on Instagram, I am 26 years old and I work for a Major Car Manufacture Group. I have an amazing partner and a wild pet dog named Max. I have also recently purchased my own House and I'm that typical Lads Lad.

Whats ur fetish? And when did u start with it?
I have several fetishes what I am into, I started out in my teens experimenting at school, wearing other lads trainers and clothes for "fun" but then I started experimenting and one thing lead to another… I wouldn't say sportswear is a fetish for me as it's more of a dress sense and just who I am, same with the scally/chav vibe. I have many fetishes but my favourites are: Trainers, Socks, Rubber, Poppers, PVC and anything Shiny really.

I have seen on your Instagram your are a typical English lad 😈 Correct me if im wrong but I think thats hot! but don't you want to try some other gear like leather or anything else?
Oh I'm defiantly a typical English lad for sure… I tried a few bits of the vegan leather, but ever full leather, I think it's something I'd like to explore more. One thing is for sure, I need to build up my Rubber Collection as I currently only have two surf suits, some gloves, a few gas masks and hoods.

Does your partner also love our MR. Riegillio gear or is he into different stuff?
Lewis Is more into his tracksuits and the leather side of MR. Riegillio collection, he's always looking to expand his collection and I'm hoping one day he gets into some of the shiny stuff! He has similar kinks to me, but he's a sucker for some workwear and boot!




What's your favourite product from the whole MR. Riegillio collection?
Got to be 110% the PVC range, I just love the feel, look and shine it gives outs! The comments I get when I wear it are amazing and my most popular pictures I upload are always when I wear my PVC, I love to see more colour options in the striped collection, preferably a blue!

Covid is almost over (lets hope ☺️) do you go to fetish parties in the UK in gear or you wear it also during the day in public?
Covid? What is that ? Just kidding, fingers crossed Covid has gone soon, as for fetish party's, I'm more of a fetish social kind of lad, I like to meet up with like minded friends and have plenty of drinks and food and fun and just enjoy quality time. What you see on insta is what you get with me I wear everything in own with pride, regardless if that's indoors or in public, I especially love wearing the PVC out and about.

100%, one of the best things about the MR. brand is that you can comfortably and happily wear any of there products to do anything you want in. I also feel happy and natural in public. As I see it, if you take offence to what someone has to say about how you look, then you have given them what they wanted, if you don't care what they think, then your a winner.




Last but not least… I hope to see you soon; maby at Darklands? Or an other party in The Netherlands!
The Netherlands are on the cards for the future! It looks a beautiful country with plenty of vibes and plenty of people. Id like to meet such as the MR. Crew, one day I'm sure I'll be there.

Thank you Riley! I had a great time with ya and hope to see you soon! Its lovely to know you a bit better 🤤

Wanna join my monthly session? Hit me up and maby I will talk to you soon about your personal fetish life! Don't forget to follow me on Instagram.


Xxx love

Sylvenv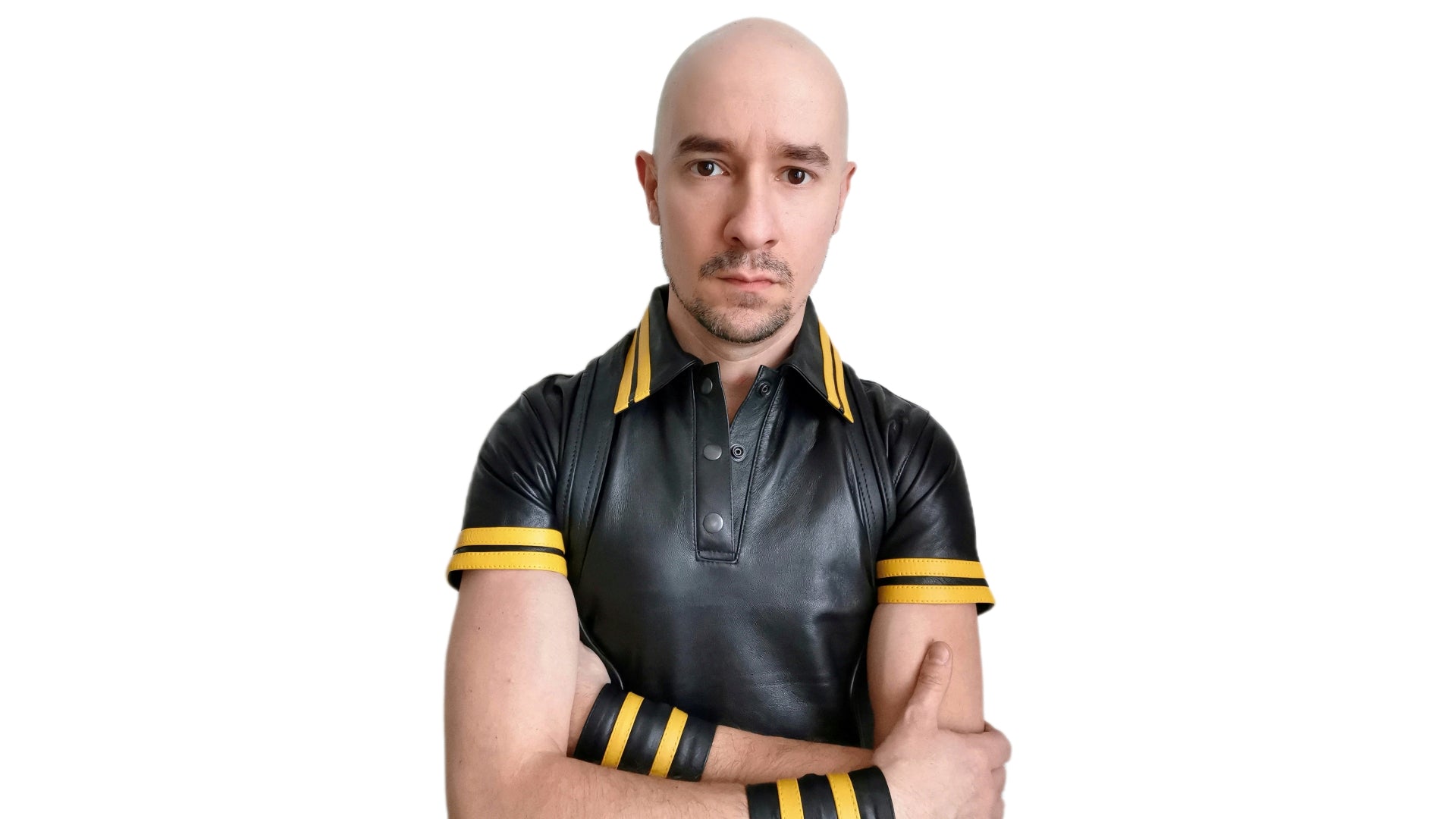 He guys SylvenV here!Every month I will have a special guest over to talk about their fetish life in general, this time I had the pleasure to meet Gearstayson … Here we go!About me:Hello Everyone! ...
Read more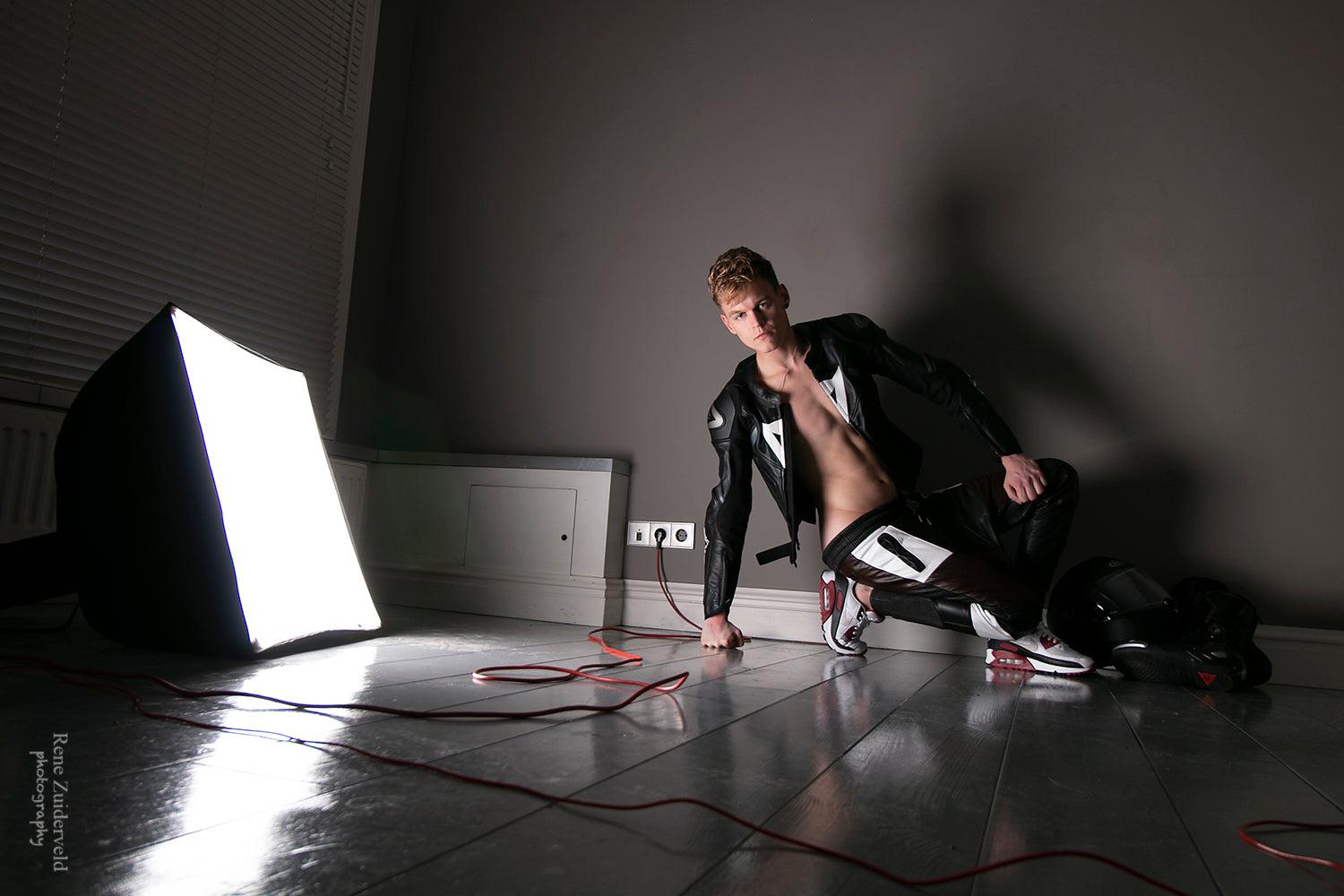 Hey guys SylvenV here with a new special guest from Amsterdam! Let's talk about fetish and personal life in general. This time I had the honor to meet Ryder (@Rbbrdutchryder) sooo… let's begin!Can ...
Read more