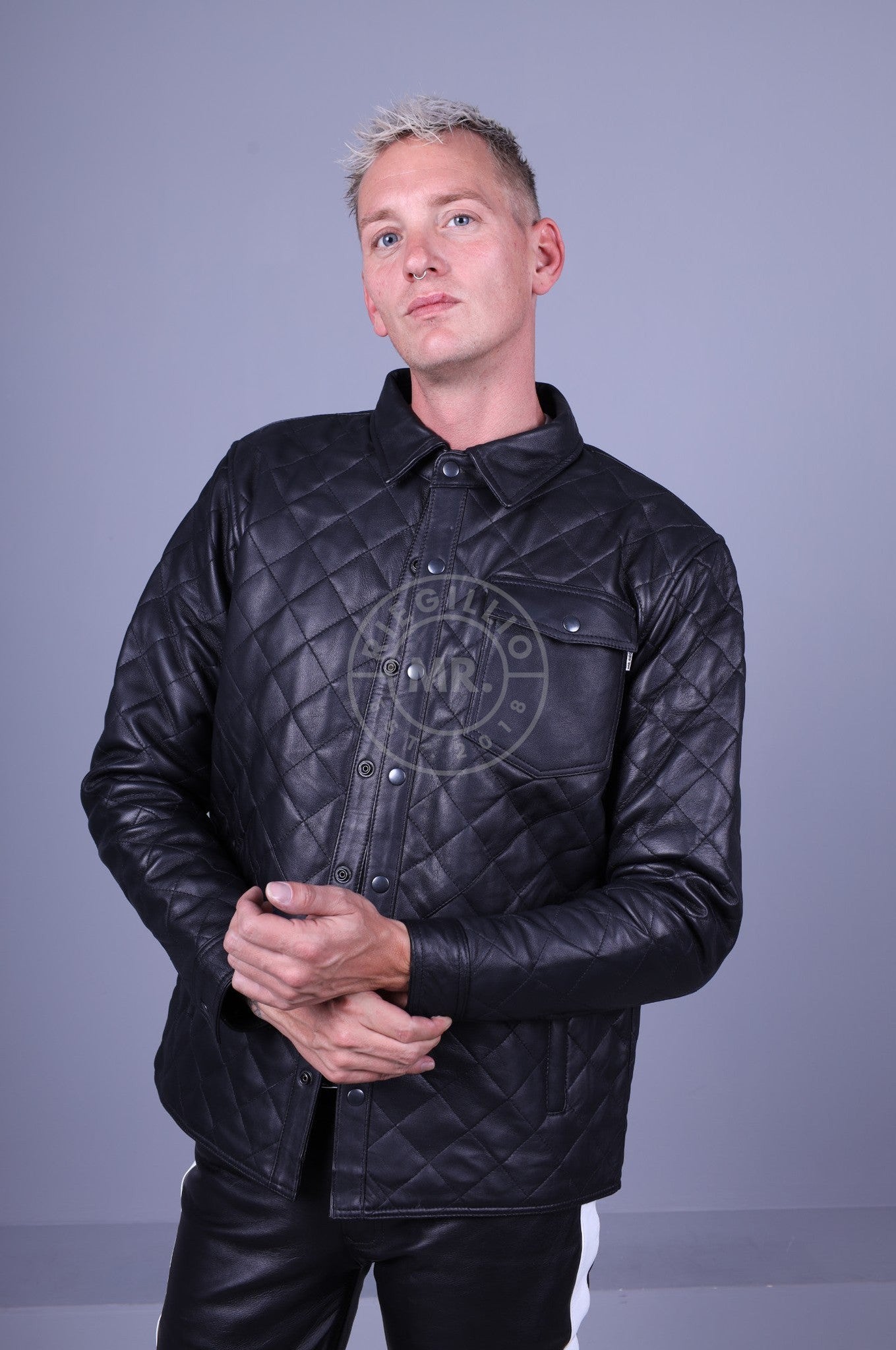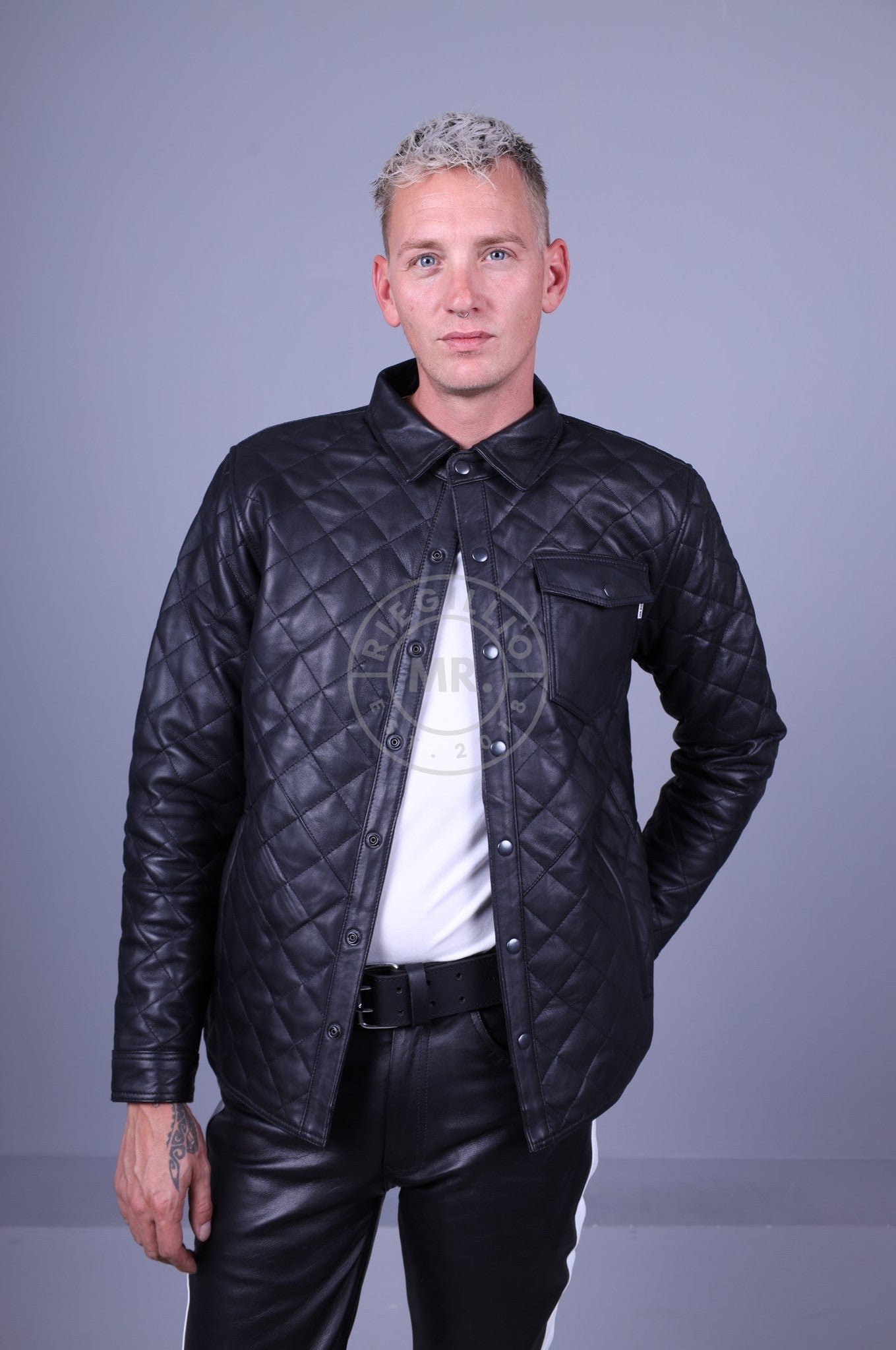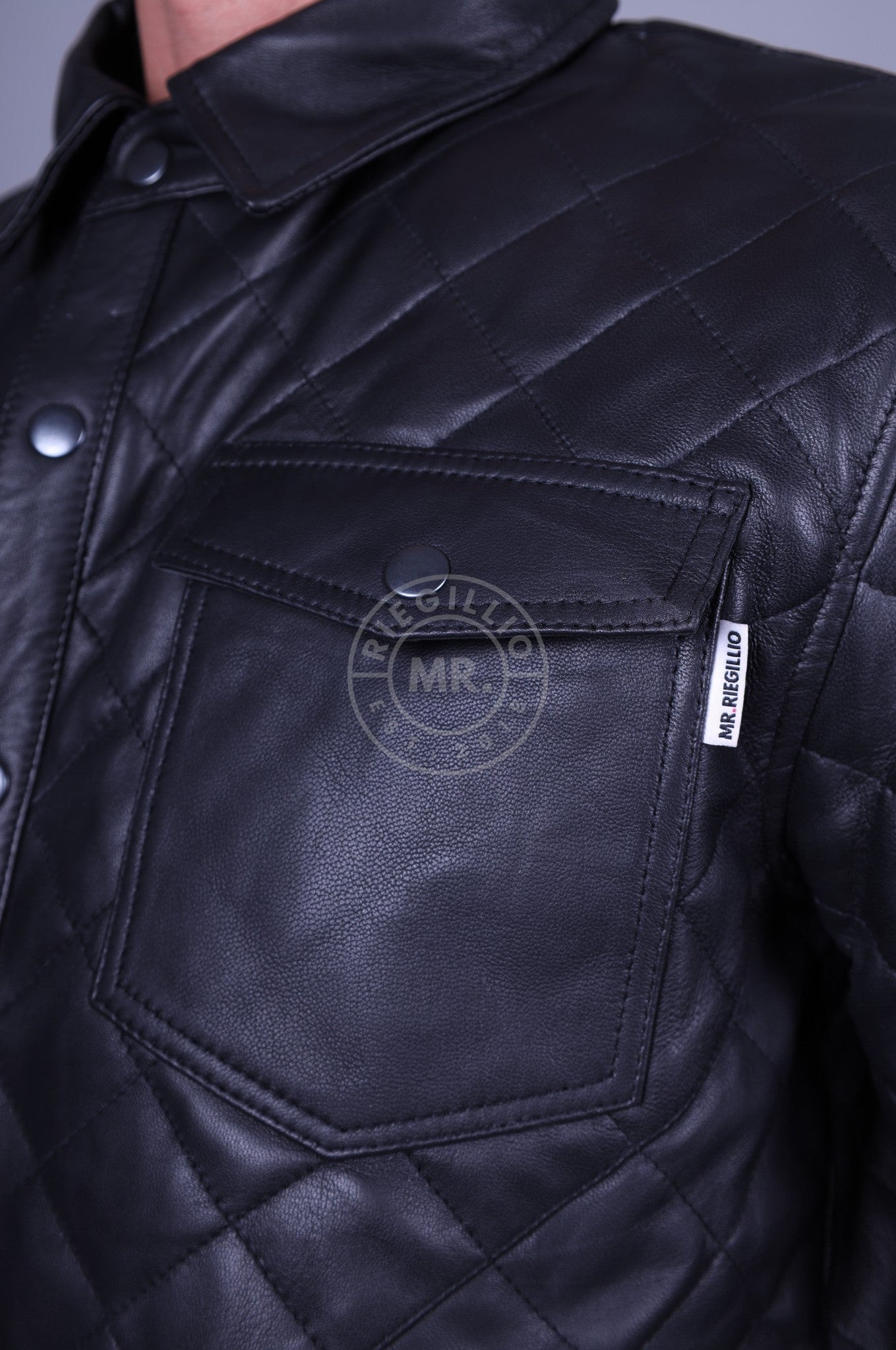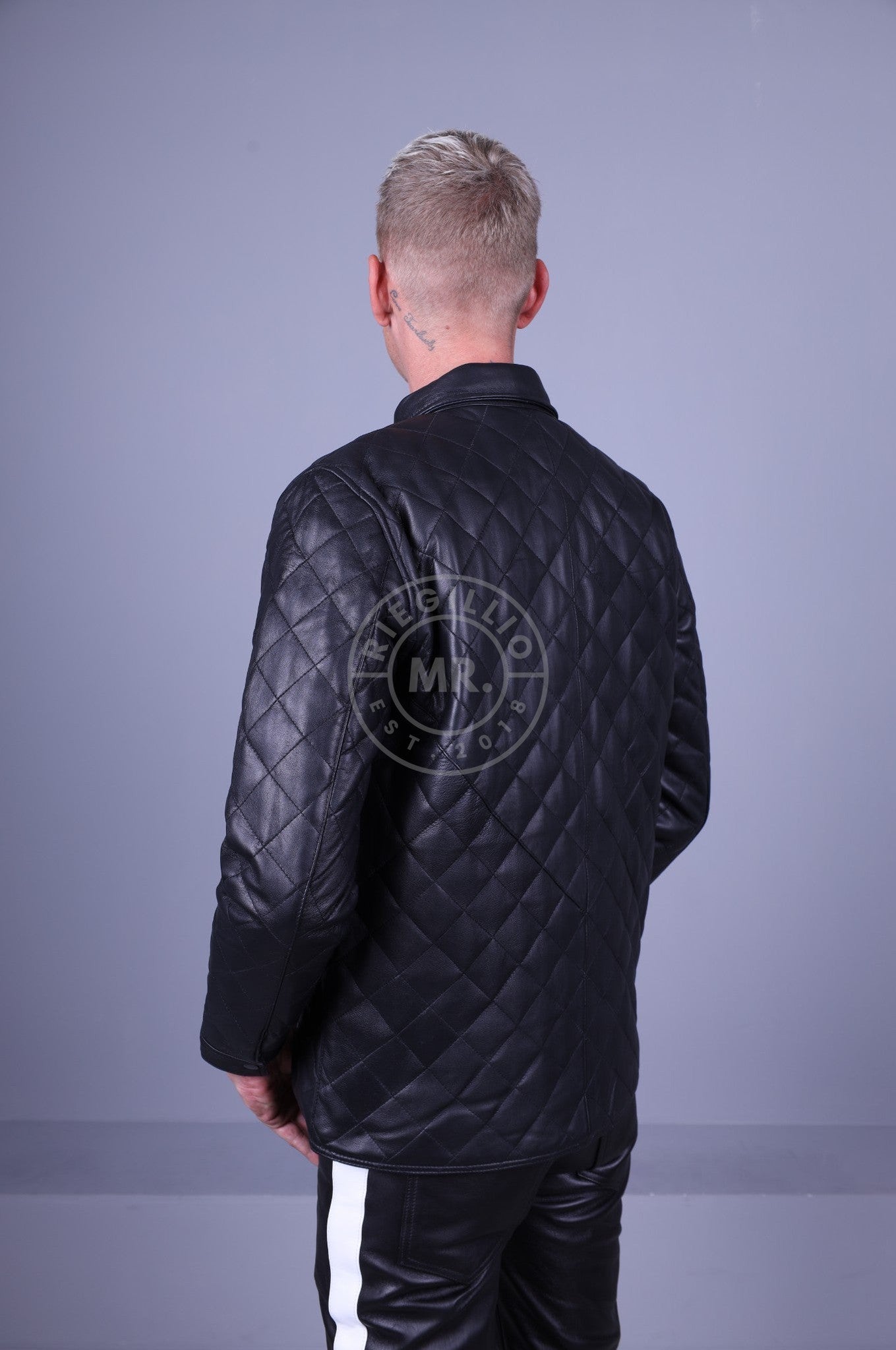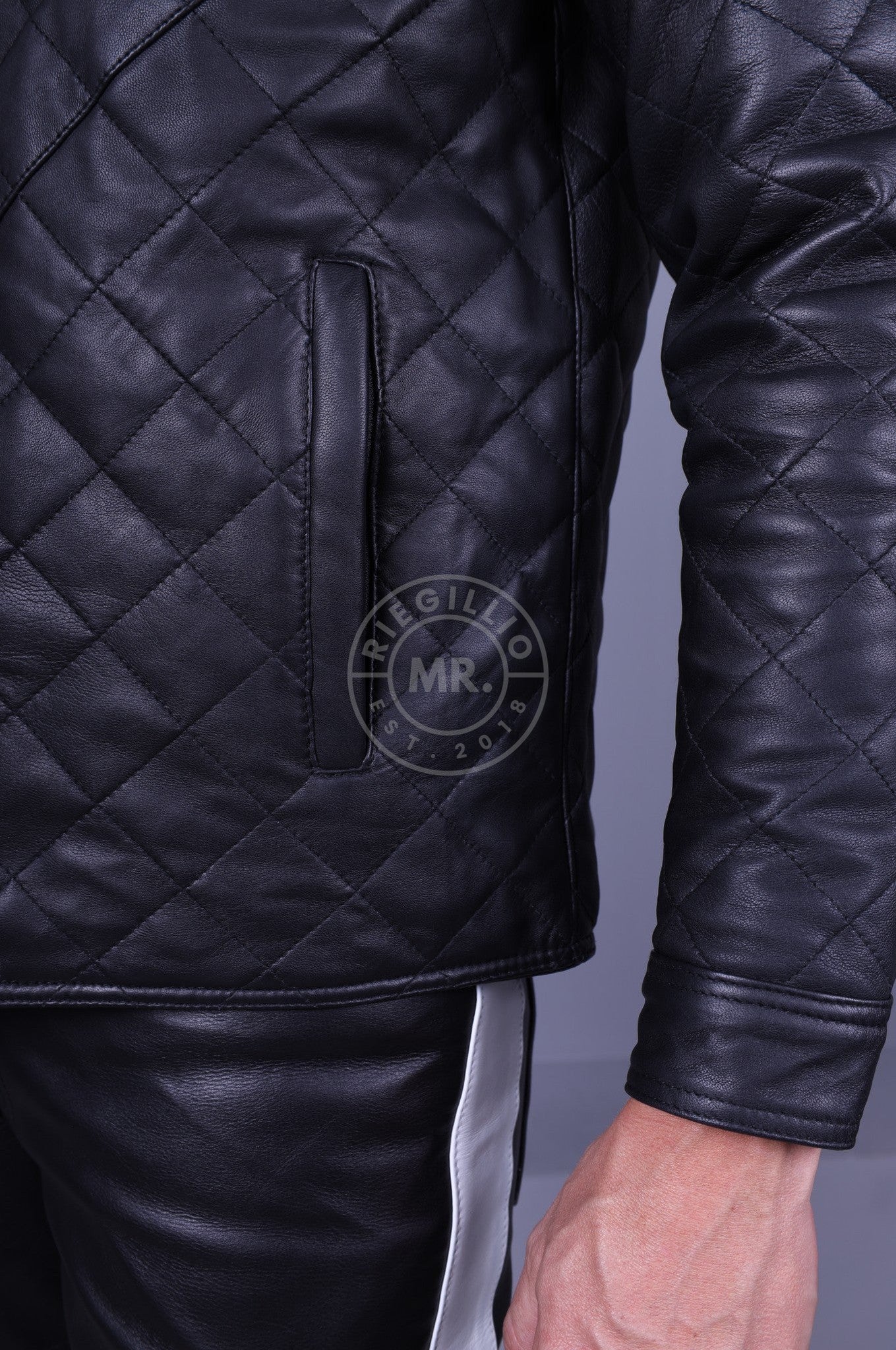 Black Leather Padded Long Sleeve Shirt
Sale price
€153.97
Regular price
€219.95
(/)
Introducing the Black Leather Padded Long Sleeve Shirt – a versatile and stylish addition to your wardrobe. Crafted with meticulous attention to detail, this shirt boasts a range of features that redefine comfort and fashion:
Leather-Lined Design: Experience the luxury of a leather-lined shirt that not only adds a touch of sophistication but also ensures durability.

Long Sleeves: Embrace the changing seasons with long sleeves, providing both warmth and a timeless look.

Padded Comfort: Enjoy the ultimate comfort with padding that enhances the shirt's wearability, making it an ideal choice for various occasions.

Snap Buttons: Effortlessly fasten and unfasten with snap buttons, combining convenience with a sleek aesthetic.

Versatile Wear: Whether worn as a shirt or layered as a jacket, this piece adapts to your style, making it a versatile and essential part of your wardrobe.

Soft Sheep Leather: Crafted from soft sheep leather, this shirt guarantees a luxurious feel against your skin, ensuring both comfort and style.
Leather Care Instructions

Hey there, I'm your leather clothing, and I've got a few tales to tell about how to keep me looking suave and fabulous!

First things first, I'm not your everyday fabric – I'm made from a special blend of manufactured and natural products, which gives me that unique and oh-so-special look. But here's a heads up: my color might get a little adventurous and transfer onto lighter materials. So, be aware!

Now, let's talk about my dislikes – I'm not a fan of showers (I don't like to swim) or sunbathing. So, please don't take me for a dip or leave me out in the blazing sun. I'm a delicate diva, you see.

To keep me in tip-top shape, here are a few style tips: 

Handle me with care and avoid direct heat and sunlight. Think of it as protecting your own skin from sunburn.
Keep me dry – damp and wet surfaces are a no-go zone for me.
When it's time for a little spruce-up, give me a gentle rubdown with a soft, dry cloth. I'm a fan of a little pampering.
But hey, don't introduce any chemical cleaners into our relationship. I like things au naturel.


While you're wearing me, I'll get more comfy and stylish, like your favorite pair of jeans. But here's the fun part – I might develop some quirks in service, color, and wearing comfort. My behavior and special character might even change a bit. But that's what makes me one-of-a-kind, and it's not something to complain about. Think of it as my way of keeping fashion exciting!

So, there you have it – the story of me and how to keep me looking fabulous. Let's rock this fashion journey together ;)

Check out all our cleaners here!
Not sure about sizing? Or have another question?

We are happy to help!

Click

here

to contact us and we'll response with lightning speed!
EUROPE - EU COUNTRY
€5,99
All orders are shipped with FedEx International Connect Plus

EUROPE - NON EU COUNTRY
€9,99
All orders are shipped with FedEx International Priority and does not include VAT & Customs

DEUTSCHLAND
€5,99
Zustellung nach Hause durch Hermes oder DHL Lieferung an Ihre vorausgewählte Packstation.
Optional > DHL Express: €24,99

NEDERLAND & BELGIË
€5,99
Je kunt kiezen tussen thuislevering, of bij een PostNL afhaalpunt.

RÉPUBLIQUE FRANÇAISE
5,99 €
Livraison à domicile par FedEx ou livraison par DHL à votre Point de Service préférentiel.

UNITED KINGDOM
€9,99 (+/- £8,70)
All orders are shipped with FedEx International Priority and includes VAT & Customs!

UNITED STATES
€19,99 (+/- $21.70)
All orders are shipped with FedEx International Priority and includes VAT & Customs!

REST OF THE WORLD
€19,99
All orders are shipped with FedEx International Priority and does not include VAT & Customs
Choose options